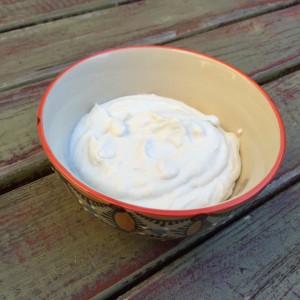 1 can of coconut milk, full fat, refrigerated overnight
1/4 tsp vanilla
1/4 tsp real maple syrup
1. Separate the solid coconut milk from the liquid (this happens naturally in the fridge) and place the solid part in a bowl fitted with a whisk attachment.
2. Add the vanilla and maple syrup. Whip until smooth and creamy!
Happy Thanksgiving to all my vegan, health conscious friends out there – and to everyone else too! xoxo
See the video: